How Federal Support for Academic Medicine Helps Create a Healthier Future for All Americans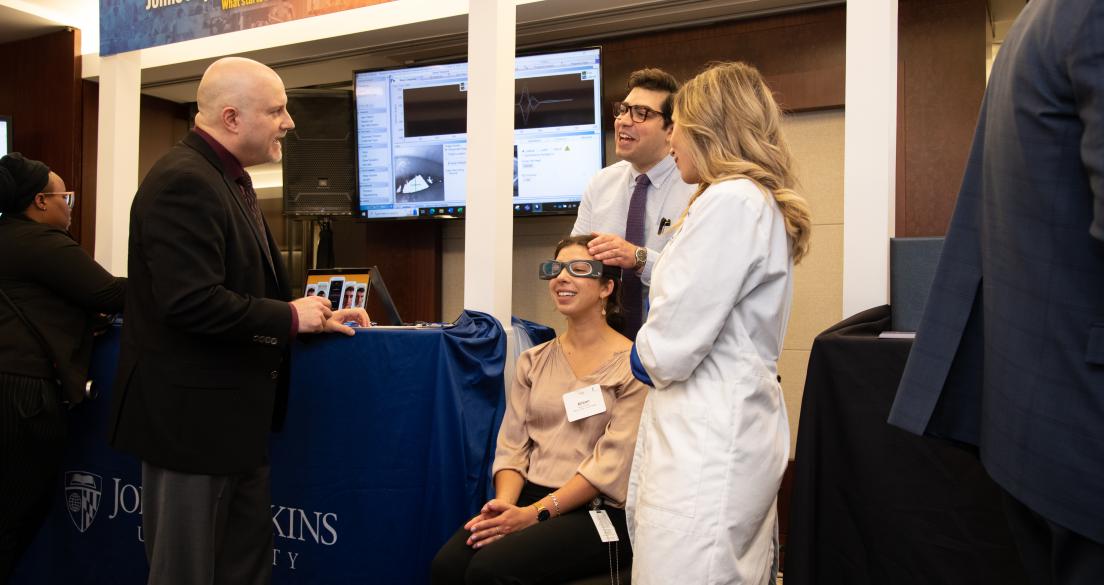 Training current and future doctors. Driving medical breakthroughs through research. Advancing expert patient care. Cultivating community collaborations. Through these four pillars, academic medicine touches the lives of Americans every day, transforming the health care system in the United States — and creating a healthier future for all.
But the critical advances necessary to propel such change require federal investment. The AAMC (Association of American Medical Colleges) recently convened several of its member medical schools and teaching hospitals on Capitol Hill to engage with policymakers and demonstrate how the innovations that start in academic medicine go on to save countless lives.
Advancing Medical Education in Rural Areas
Just two years after starting its rural training track, the East Carolina University's Health Family Medicine Residency program in Greenville, N.C., is not only thriving — it's expanding. As in many parts of the country, rural regions of the state often lag behind urban centers in providing high-quality, critical patient care. But ECU is changing that dynamic in an innovative way.
By embedding medical residents at rural health centers, ECU is slowly helping to reshape the future of care in these underserved regions. About half of the program's medical residents have already signed contracts to remain in these communities after graduating, providing patients who might otherwise need to travel a significant distance for health care access to the care they need. As a result of this success, ECU is increasing the program's class size from 12 to 27 residents and opening a new site.
"By making these residents part of the fabric of these rural communities, we're hoping that it sticks," said Rural Residency Program Director Audy Whitman, MD, MS. "Having continued backing on the state and national levels is paramount to us meeting our mission and providing access to these rural communities while training residents for the next generation of primary care."
Advancing Critical Patient Care for Military Veterans
The comprehensive team of advanced reconstructive surgeons, microsurgery specialists, and rehabilitation experts at The Ohio State University Wexner Medical Center knows that providing medical care to America's wounded warriors doesn't stop when the country exits the war arena. Instead, many veterans who courageously served the nation deal with wounds that require a lifetime of care.
The university's Military Medicine Program offers surgical reconstruction and pain management care for veterans, and advanced surgical training, so that the next generation of surgeons and physicians are prepared to meet the needs of service members.
"Academic medicine is everything. Many of the things [we] do on a daily basis we've learned from our experience in treating combat injuries," said Jason Souza, MD, director of the Military Medicine Program. "One of the silver linings of conflict is there is innovation in medicine. What we need to do in this interwar period is lean on our academic medical centers to continue to innovate and give back."
Advancing Innovative Research to Diagnose Hard-to-Detect Strokes
Every year, about 200,000 Americans suffer strokes that are missed by health care providers. Nearly half experience serious, preventable health impacts, including disability and death. But an innovative technology developed at Johns Hopkins is helping change that.
Donning what have been dubbed "stroke goggles," patients experiencing dizziness or vertigo undergo an exam in a hospital's emergency department that measures eye movements to quickly detect difficult-to-diagnose strokes. Johns Hopkins is also developing an app that can analyze video taken with a smartphone camera, allowing patients to receive an initial diagnosis at home.
"This is the kind of technology that Congress should want to fund. It saves lives, and it helps us make sure that we get people the treatments they need as quickly as possible," said neurologist David Newman-Toker, MD, PhD, who developed the pioneering technology. "This is an opportunity for us to apply public dollars to solve important public health problems."
Advancing Community Collaboration Through Powerful Partnerships
For the past 20 years, the Meharry-Vanderbilt Alliance has leveraged its strategic partnership to serve Nashville and Middle Tennessee. Built by pairing a historically black medical school with a neighboring academic medical center, the alliance seeks to improve workforce diversity. Given the looming physician shortage, that goal couldn't be more important.
Over the next decade, the U.S. is expected to experience a shortage of up to 124,000 physicians. In order to meet the challenge, which comes as the nation's population grows and becomes more diverse, the Meharry-Vanderbilt Alliance is focused on using a combination of capacity building, community engagement, and collaboration to empower the diverse workforce the health care field needs.
"It's important for Congress to understand the work that we're doing because our health care system is really in peril right now," said executive director of the Meharry-Vanderbilt Alliance Karen Winkfield, MD, PhD. "We have so much physician burnout. We really need to examine how can we change what we're doing in academic medicine, how can we restructure and how we can innovate."
The pandemic showed how vital the health care system is to our nation. And academic medicine, with its power to transform medicine, plays a vital role. With strong congressional support for critical federal workforce, research, and education programs, the nation's medical schools and teaching hospitals are positioned to do so much more.
"You are the trusted voices innovating, taking care of our neighbors back home, and training the doctors that are going to take care of us and our kids and future generations," Congressional Academic Medicine Caucus Co-Chair Rep. Kathy Castor (D-Fla.) said. "It's a fast-moving world and we've got to make sure that you are getting all the resources that you need to be successful."